Image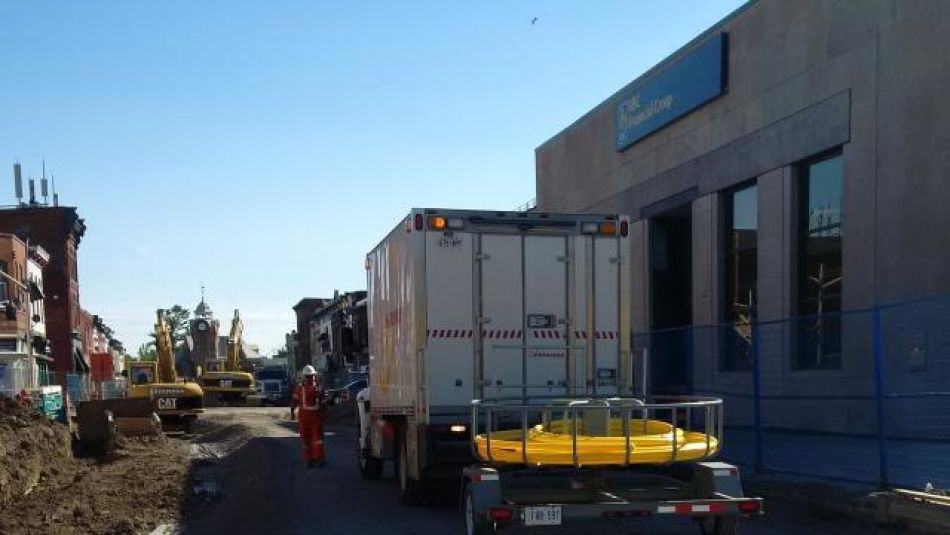 The history of the EGD Unit of Unifor Local 975 goes back to 1938 when the Gas Plant workers or Production Department, of Consumers Gas first unionized.  The workers of the Distribution Department soon joined them.
In 1946, the unionized workers of Consumers Gas joined the US-based, International Chemical Workers Union (ICWU) and formed Local 161. 
During the 1950's, the unionized members of the company split into 4 different Locals, represented by 4 different Unions.  These 4 Consumers Gas union Locals included the union members of Local 161, the clerical members of Local 513, and the members working in the Niagara and Ottawa areas.
In 1954, the Clerical works of Consumers Gas (Local 513), joined Local 161 members under the ICWU.  It wasn't until 1977 that Local 161 broke away from the US based union to form its own union, the Independent Gas Workers Union or IGWU.  Within 2 years, Local 313Local joined the IGWU with Local 161 who then became Local 001.
The next year (1979), Locals 001 and 513 were joined by the unionized workers in Niagara and Ottawa to form 2 more Locals (517 and 6720 respectively) and changed the name of their young union to the National Union of the Independent Gas Workers (NUIGW).  The intent was to form a national union made up solely of gas workers.
In 1982, the independent Union rejoined a central labour body under the Energy and Chemical Workers Union or ECWU.  In 1992, the 4 Locals joined the newly formed Communications, Energy and Paperworkers Union of Canada (CEP) and within 2 years were able to bring the 4 Locals under 1 Collective Bargaining Agreement, thus forming Local 975 representing all unionized Consumers Gas workers in Ontario.
In 1998, with the sale of the company's Call Centre, followed by the home services workers, Local 975 was once again split up and became 3 separate bargaining Units.  The Local now represented 3 gas companies, the newly named Enbridge Gas Distribution, Accenture and Direct Energy.
In 2013, the CEP and CAW (Canadian Auto Workers) joined together to form Unifor, the largest union in Canada.  Today, the Unifor Local 975 EGD Unit represents all unionized workers of Enbridge in Ontario.